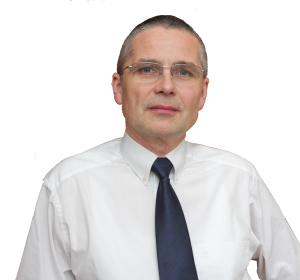 Christian Paetz was born in Chemnitz/East Germany in 1966. He attended a vocational training in electronics before studying Information Technology at the Technical Universities of Dresden and Chemnitz. He received his Masters Degree in 1993 and his Doctors Degree in 1998.
After leaving academics he founded the company Peppercon AG, awarded as the best startup company in Saxony in 2000. After the merger with Raritan Inc New Jersey/USA in 2004 Christian served the new mother company for several years in different international management positions.
In 2009 he founded Z-Wave Europe GmbH, pioneering the Z-Wave wireless technology for Smart Home in Europe. In 2012 he was appointed as Honorary Professor for Systems Reliability at the Faculty of Electrical Engineering of Chemnitz University. The same year he was appointed as first overseas Evangelist of the Z-Wave Alliance Milpitas/Cal.
After handing over his company Z-Wave Europe to a private equity fund in 2016 Christian focuses more and more on consulting, teaching and angel investments including serving as board member of two venture capital funds.
Christian is married and has 4 children. His leisure time passion is driving motorbikes and serving as elders at the Freie Christliche Gemeinde Zwickau. He gets frequently invited to teach and preach in Christian churches in Germany and abroad.